Irrigation Management System
DATRAN Australia is proud to offer the Water-Insight suite of solid set irrigation control solutions. The Irrigation Management System (IMS) enables farmers to configure, control, monitor and make informed irrigation scheduling decisions for their solid set and fixed grid irrigation systems.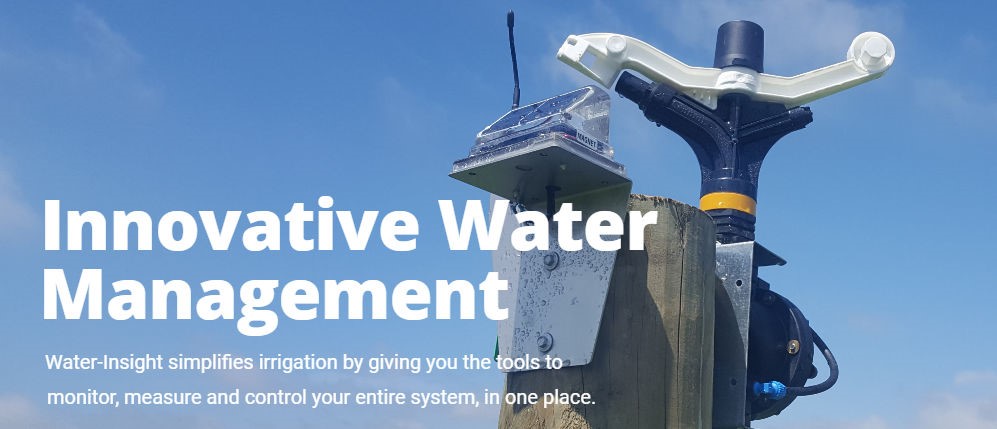 The latest development is a cloud based solution that allows the user to visualise their farm operations and remotely manage all irrigation and sensor devices. IMS is an innovative and technological advancement than has grown to be the market leader in the New Zealand.
For more information on how DATRAN Australia and Water-Insight can revolutionise your farm, visit www.waterinsight.co.nz
Water-Insight's irrigation solutions are now available in Tasmania from Van Diemen's Land Irrigation.
Water-Insights core products:
* IRRIGATION POINT CONTROLLER (IPC)
The solar powered irrigation controller that uses mesh radio communication to control the solid set or fixed grid sprinkler's valve
* HANDHELD PROGRAMMER (EP3)
The interactive, portable device for configuration for the IPCs when the farmer is out in the field
*TANK LEVEL MONITORING
Solar powered water tank monitoring direct to your phone
* IRRIGATION NETWORK CONTROLLER (INC)
The mesh network radio control gateway that communicates to all the IPCs in the fixed grid or solids set irrigation system, from a central point
* SOLAR REPEATER
Used to increase the range between IPCs and communicate with difficult areas of the farm. A mains powered repeater is also available
Showing all 4 results